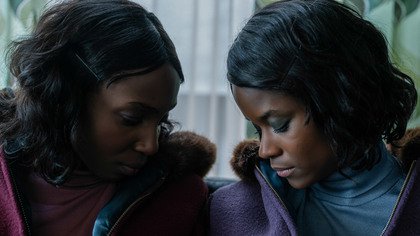 Dir: Agnieszka Smoczynska 2022 | 113 mins
The astounding true story of twin sisters June and Jennifer Gibbons. Growing up in Wales, they are the only Black family in a small town.
The twins only communicate with one another. As a result, they create a rich, fascinating world to escape the reality of their own lives.
Based on the best selling book of the same name.
Talking Tables
The screening on Tues 10 Jan 8pm is a Talking Tables screening. These events aim to bring people together in a relaxed environment to discuss films, share ideas and most importantly - to meet new people! It is particularly aimed at people coming to Norden Farm on their own, but all are welcome. To take part, simply book in to see the screening, then join the group in the foyer before and after the film.