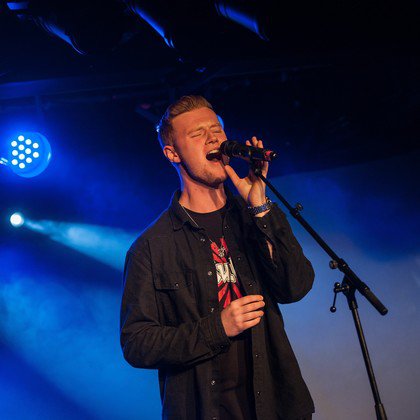 Part of the Farm's programme to support emerging musicians. Local acts play three numbers – at least one of which is an original.

WHY? An unmissable evening of live acoustic music in our intimate Studio space
Studio
£8
The Line-Up
Blonde Streak
Blonde Streak is a group of musical friends who play all types of music together, from classical to pop! They are all multi-instrumentalists who love to jam together.
Ollie Henry
Ollie Henry is a 21-year-old singer-songwriter based in Maidenhead. Ollie's original music is pop, with influences from country and folk-acoustic genres and lyrics that are relatable and heartfelt.
Tyler Spicer
Tyler Spicer combines his love of jazz and improvised music with a rock and pop aesthetic to create his own take on modern improvisation and jazz fusion. Expect groove and feel delivered with technical prowess, backed by musicians of the highest calibre.
Fleece Lined
Fleece Lined will be showcasing their original tracks at the Studio Session. From funky bass lines, gritty vocals, heartfelt lyrics, credible guitar solos, and sleek percussion, there is something for everyone in this band.
Oakhart
Oakhart are an acoustic trio from Berkshire playing acoustic rock, prog and folk music and are looking forward to sharing some original music at Norden Farm.
Alex Routledge
Alex Routledge is a singer/songwriter and acoustic guitarist based in Burnham. His music features intricate and melodic acoustic guitar work, coupled with heartfelt and meaningful lyrics.
Alfie Griffin
Alfie Griffin has been writing his own music for several years now - taking influence from Jack White, Jimi Hendrix and Bob Dylan.
Tara Deane
Tara is a singer/songwriter from Maidenhead. She has been performing up and down the country for many years, capturing audiences with her honest lyrics and upbeat melodies.