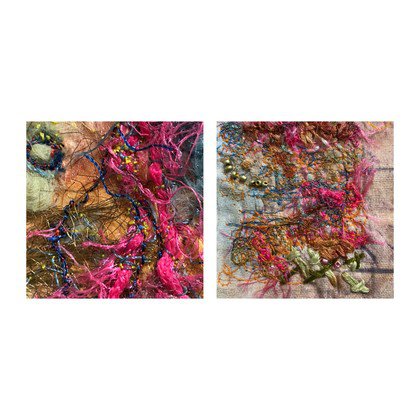 Led by Artsie Workshops.
The opportunity to explore a range of fabric-fusing, painting, stitching and embellishment techniques to create richly textured surfaces. Your textile pieces can be used for imagery, embroidery and embellishment projects.
Sat 1 Jun
11am - 1.30am
£30 plus £10 materials fee to tutor
Click here to download the Textured Surface Information Sheet.