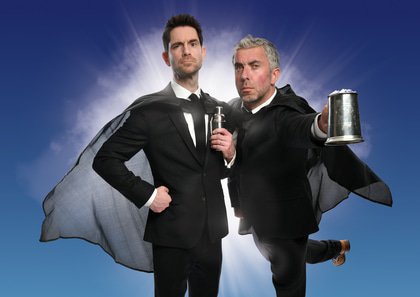 The Thinking Drinkers return with a brand-new show, a hilarious and intoxicating look at history's greatest drinkers.
Enjoy five free drinks as the award-winning experts reveal how alcohol has inspired pioneering explorers, politicians and painters in equal measure, from Plato and Picasso, to Nelson, Napoleon and Norm from Cheers. You'll learn a lot, laugh a lot and, don't forget, you get five free drinks.
WHY? 'Pioneers of alcohol based comedy' ★★★★ Sunday Times
'A terrific show. The best value for money in town' ★★★★ The Scotsman
★★★★★ Deadline | ★★★★★ British Theatre | ★★★★ Broadway Baby
Suitable for ages 18+ years.
Courtyard Theatre
£16