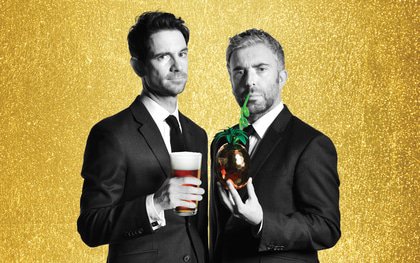 A brand new, hilarious, intoxicating bar-hop through history.
Enjoy five free drinks as the award-winning experts take you from the symposiums of Ancient Greece to the classic British boozer via Wild West saloons, Victorian gin palaces and the secret Speakeasy. You'll learn a lot, you'll laugh a lot and, don't forget, you get five free drinks.
WHY? 'Pioneers of alcohol based comedy' ★★★★ Sunday Times
'A terrific show. The best value for money in town' ★★★★ The Scotsman
★★★★★ Deadline | ★★★★★ British Theatre | ★★★★ Broadway Baby
Suitable for ages 18+ years.
Courtyard Theatre
£16