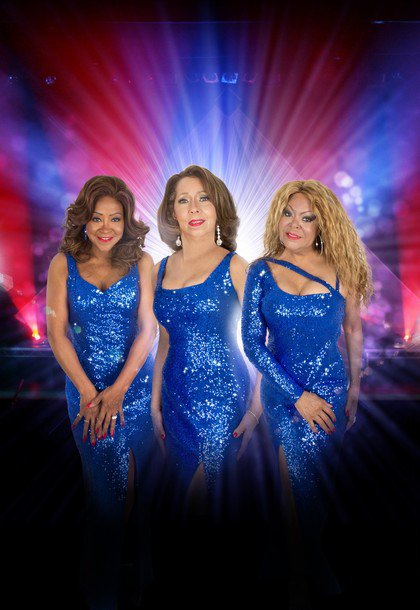 With original members Helen Scott and Valerie Holiday.
All the way from the USA!
The Three Degrees are an American female vocal group, formed in 1963 in Philadelphia, Pennsylvania. The group has remained a trio with two original members since Sheila Ferguson left many moons ago.
A firm favourite with Prince Charles, they sang at his 30th birthday party and were guests at his wedding to Princess Diana.
The Three Degrees are well known for their soulful voices, beautiful gowns, and fabulous stage shows.
The Three Degrees are Helen Scott, Valerie Holiday and Freddie Pool.
WHY? Enjoy hits such as When Will I See You Again, Dirty Ol' Man and Take Good Care Of Yourself
Courtyard Theatre
£25