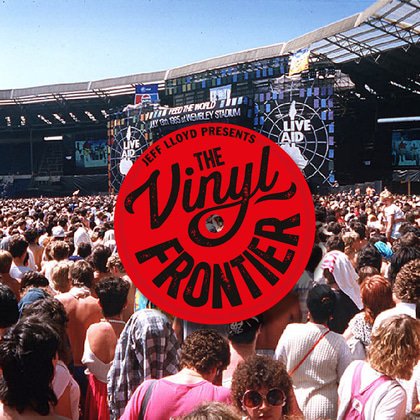 Join host Jeff Lloyd for an evening of trivia, chat and fun!
Pete is largely unknown outside of his Henley home and that's because, according to Harvey Goldsmith, he did such a great job of organising Live Aid in 1985.
Pete returns for a second evening with his incredible Live Aid tales and will bring his recently finished Live Aid book (in aid of the Band Aid Trust). Hear intimate stories of Bowie, Freddie and Elton (and many more besides) plus the vinyl versions of some of the songs featured in the event.
WHY? Hear music in its finest form – on vinyl and in fabulous hi-fi!
Studio
£8
---
We have been informed that the M4 will be closed in both directions over the weekend of 29 November – 2 December 2019, between junctions 6 to 8/9. The closure will start at 8pm Friday 29 November and the motorway will reopen by 6am on Monday 2 December 2019. Click here for further details.