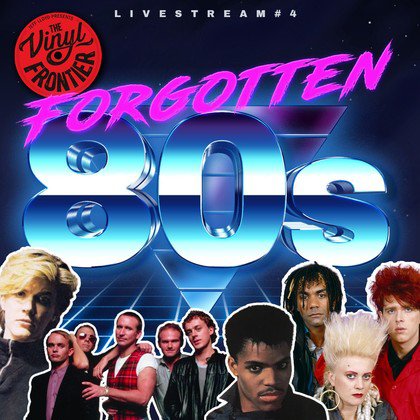 A live streamed event from Norden Farm.
Join host Jeff Lloyd as he and 10 virtual guests each pick a classic 'forgotten' track from the first 11 Now That's What I Call Music LPs. Whether it's a track you haven't heard in ages, a lesser known hit by a big artist or simply one that's slipped through the cracks you're guaranteed to have a nostalgic evening of day-glo legwarmers, shoulder pads and back-combed hair!
The guests will all appear via self-filmed inserts before each track is played. What will be on their bookshelves...?
Norden Farm Online
£6.50 per household
Booking cut off time: Tuesday 21 July 5pm
---
Once you have booked your ticket, you can access the live stream on the night of the event by clicking here and logging in to your Norden Farm account.
Click here for a guide to accessing live streamed events and for information on allocating tickets purchased for other households.
---
How do our online events work?
This event will be streamed live via Norden Farm's online events platform. You simply need to book for the event as normal by the cut off time of 5pm on the day.
A link to access the stream on your device (computer, laptop, tablet etc) can be found above, alongside a link to our guide to accessing the stream and allocating additional tickets purchased for other households. These details will also be sent to all bookers shortly after the booking cut off time, before the event begins. You will need to know the login details for your Norden Farm online account to access the streaming page.