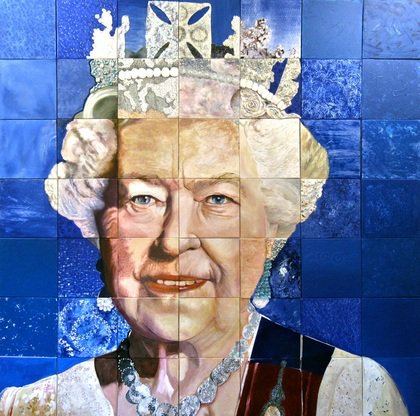 A collaborative portrait displayed in the glass link corridor and visible from the road.
Artists from The Whitecroft Studio first created the portrait in 2012 to celebrate the Queen's Diamond Jubilee. It is a combination of forty nine individual canvasses to produce this unique portrait.
The Whitecroft Studio are a group of artists, both local and from around the world, working together in a studio in Berkshire, benefiting from a tapestry of ideas emerging from their diverse cultural origins.