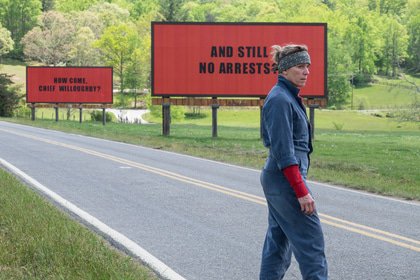 Dir: Martin McDonagh 2017 | 115 mins
Months have passed without a culprit in the murder case of Mildred Hayes's daughter. She makes a bold move, commissioning three signs leading into her town with a controversial message directed at revered police chief William Willoughby. A darkly comedic drama from Academy Award winner Martin McDonagh (In Bruges).
Winner of 5 BAFTAs including Best Film, Best Actress, Best Supporting Actor and Best Original Screenplay.
WHY? 'Blistering performances and virtuosic screenwriting' ★★★★★ The Telegraph
Click here to read the full review.
£7