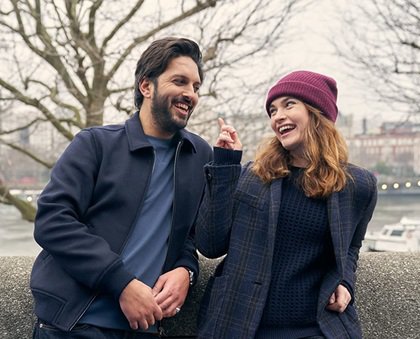 Dir: Kapur Shekhar | 109 mins
Documentary maker Zoe is looking for love. Her dating apps deliver an endless stream of Mr Wrongs, much to her eccentric mother's dismay.
Zoe's childhood friend Kaz believes that the answer is an arranged (or – as he says – assisted') marriage to a bright and beautiful bride from Pakistan.
Zoe decides to make a film about Kaz and his bride to be. She records his hopeful journey from London to Lahore to marry a stranger. Zoe begins to wonder if she might have something to learn from a profoundly different approach to finding love.
Stars Lily James, Shazad Latif, Shabana Azmi, Sajal Aly, Asim Chaudhry and Emma Thompson.