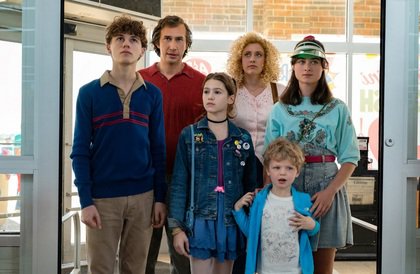 Dir: Noah Baumbach 2022 | 135 mins
A college professor is forced to face his own mortality after a massive chemical spill leads his family to evacuate their town.
White Noise is hilarious and horrifying, lyrical and absurd, ordinary and apocalyptic. It dramatises a contemporary American family's attempts to deal with the mundane conflicts of everyday life while grappling with the universal mysteries of love, death and the possibility of happiness in an uncertain world.
Based on the book by Don DeLillo, Adam Driver and Great Gerwig star in this comedy drama.