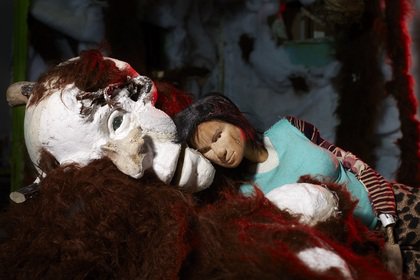 A comedy horror from the masters of visual theatre – Ding Foundation. The story of an ordinary woman's journey to an extraordinary dimension.
From behind the walls of her flat, something is emerging. A feeling. A sound. Definitely, something's there – maybe a plant or a creature?
Compelled to investigate, she is drawn into a surreal world of transformations to discover what or who lies beneath.
Using puppets, music and physical performance, Wild Life is a feast for the senses and the mind, exploring whether our inner, wilder instincts can happily sit alongside the demands of modern life.
Contains dark imagery and so only suitable for hardy youngsters over the age of nine.
WHY? A spine-chilling, thought-provoking night out for the family
Studio
£12, £10 Supporters