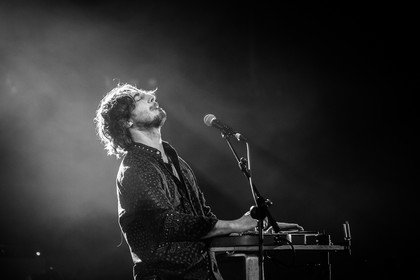 Wille Edwards is a Cornwall based musician, eclectic songwriter and front man of internationally acclaimed band Wille and the Bandits.
He embarks on a solo tour of the UK, performing their acoustic songs like Under the Grove which is no longer played in the Bandits' set.
Wille hopes to raise awareness of homelessness in the UK and help raise money through a charity single. The tour will cross the south of the UK; between shows Wille will volunteer with charities that support those who find themselves homeless or at risk of homelessness, he hopes to be able to gain some insight into the lives of some of the UK's 320,000 homeless (Shelter, the National Campaign for Homeless People Limited).
The tour will be followed by the release of a single which will be targeted for a Christmas release; proceeds of the sale of this single will go to Crisis and The Big Issue to help support the work they do with those who unfortunately find themselves homeless in the UK.
WHY? A unique seated solo gig from Wille, raising awareness of homelessness
'Socially aware lyrics and planet hopping instrumentation makes for the most refreshing sound heard in ages' Classic Rock Magazine
Studio
£10