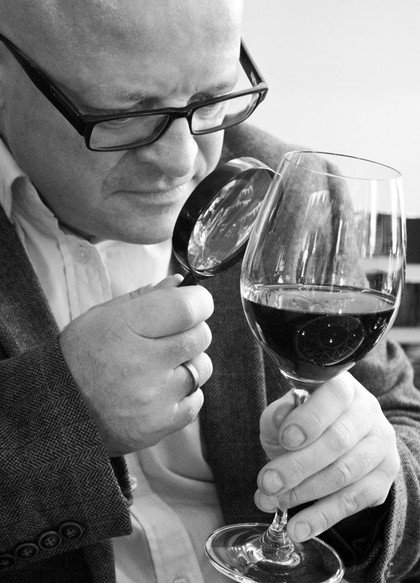 Led by The Wine Inspector.
A series of wine workshops exploring the wonderful world of wine! All you need is your palate and an open mind – no experience necessary! Our resident wine expert uncorks the doors of wine, tasting 3 wines each month.
Summer
Fri 25 May, 8 Jun, 6 Jul and 3 Aug
8pm – 9pm
£15 per session
Autumn
Fri 14 Sept, 12 Oct, 9 Nov and 7 Dec | 8pm – 9pm
£15 per session
Suitable for 18+ years

Friday 6 April – Pretty in Pink – Rose Wines for Summer
Hopefully by this time we might just see a little sunshine and feel some warmth creeping from behind the clouds. What can be nicer than opening a bottle of chilled rose wine on a warm summer evening? The Wine Inspector will discuss how rose is made and taste 3 different options.

Friday 25 May - Wine with Barbecues
This week is the 22nd National BBQ week, so what better time to look at some great BBQ wines. They are also two of The Wine Inspector's favourite things in the world to do – drink wine and get the barbie going! We'll take a look at 3 wines, the best styles with what foods why some wines go better than others.

Friday 8 June – Organic, Natural, Biodynamic
Organic wines are growing at 8% per year well ahead of the mainstream wine market. However there is still a lot of confusion about the differences between Organic, Natural and Biodynamic. Try 3 wines to discover if they are any different to 'normal' wines and discuss the differences, how to look for them and what you should pay for them.

Friday 6 July – Wines & food matching
Always confusing and there are no rights and wrongs, but perhaps some truisms that still have real meaning. The Wine Inspector will look at the history of wine and food matching approaches and how to tackle the difficult food areas like chocolate and some myths like wine and cheese! We'll taste three wines and make some suggestions as to how best to use them.

Friday 3 August - How to read a Wine label & Wine List
Labels on wine can be very confusing and detecting which way to go on a wine list can be even more baffling. The Wine Inspector will look at some rules and broken rules to help when stood in front of those endless rows of bottles or what to do with the enormous 'bible' of a wine menu. Having done the dry outside then we'll get the wet inside with 3 wines and see how the labels match-up to the wine inside!