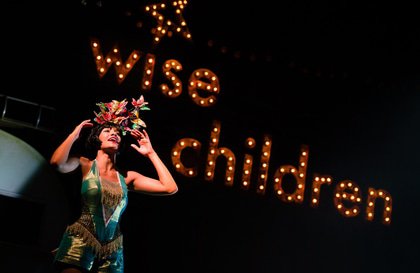 Recorded in 2018 at the York Theatre Royal.
Multi-award-winning director Emma Rice brings her unique, exuberantly impish vision to Angela Carter's great last novel in this brand-new theatre production.
A big, bawdy tangle of theatrical joy and heartbreak, Wise Children is a celebration of show business, family, forgiveness and hope, with a generous dash of Shakespeare, scandal and mischief, taking the audience on a rollercoaster ride of emotion.
In Brixton, Nora and Dora Chance – twin chorus girls born and bred south of the river – are celebrating their 75th birthday. Over the river in Chelsea, their father – and greatest actor of his generation – Melchior Hazard turns 100 on the same day. As does his twin brother Peregrine. If, in fact, he's still alive. And if, in truth, Melchior is their real father after all…
Why? 'Pure, unadulterated theatre' ★★★★★ Broadway World
Run time 150 mins
Courtyard Theatre
£15