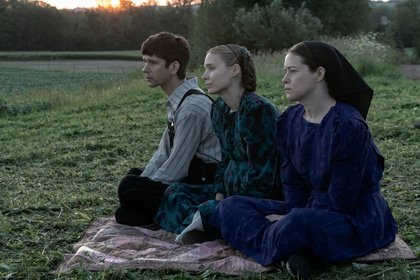 Dir: Sarah Polley | 104 mins
In 2010, the women of an isolated religious colony must make a decision about their future.
Several of the men from their community are being held on bail for a sustained campaign of sexual assault against women and children. The other men have gone to a neighbouring town to bail them out.
The women have just 24 hours to decide whether to forgive the men, fight them or flee the colony. They struggle to reconcile their faith with the reality around them.
Based on the best-selling novel by Miriam Toews. Starring Rooney Mara, Claire Foy, Jessie Buckley, Judith Ivey, Ben Whishaw and Frances McDormand.
Nominated for 2 Academy Awards including Best Picture.