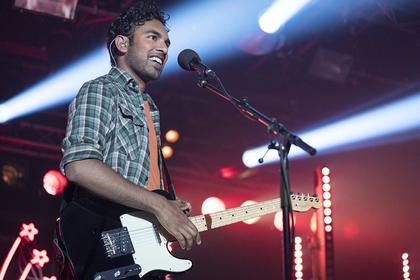 Dir: Danny Boyle 2019, 112 mins, IE/UK
Jack Malik is a struggling singer-songwriter. His dreams of fame are rapidly fading. After a freak bus accident, Jack wakes up to discover that The Beatles have never existed. He finds himself with a very complicated problem indeed. Featuring new versions of The Beatles' most beloved hits.
WHY? A rock-n-roll comedy about music, dreams, friendship and the long and winding road that leads to the love of your life
'A glowing tribute to The Beatles and their music, this is both a toe-tapping pleasure to watch and a smart, occasionally scathing look at how we get things wrong' ★★★★ Empire
Click here to read the full review.
£10.50 (£9.50 conc)

Special Ticket Offer
£9 (£8 conc) tickets when you book for three films at the same time. Offer excludes event cinema screenings.
Movie Mondays Offer
Monday film screening tickets £7 and include a free cup of tea or filter coffee. Excludes School Holiday Family Screenings and Event Cinema screenings