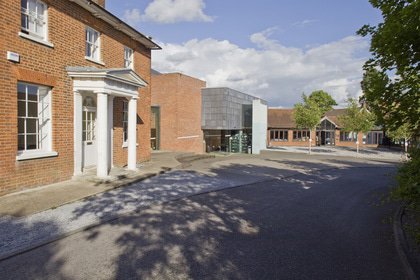 Led by Karen Wallace-Jones
This term the Norden Farm Youth Theatre goes online. Our new Youth Theatre Director, Karen has devised a programme of exhilarating sessions for every group.
The end of term will conclude with an online sharing for each group, that parents and carers will be invited to.
I'm In Quarantine… Get Me Out Of Here!

It's a jungle out there…that's why we are staying at home, and doing drama! This term we will develop our characterisation and improvisation techniques using the 'I'm a Celebrity…' formula as a stimulus. What sort of characters will enter our camp for the weeks ahead? Who will fall out with who, and why? Will they receive video messages from family members at home? Will your character be brave enough to face the weekly Dramatucker Trials or go head to head with another in a Dingo Drama Challenge? You'll decide!
Thur 7 May - 16 Jul (exc 28 May)
5.30pm - 6.30pm
£67 per 10 week term
School Years 8, 9, 10 and 11
Booking cut off time: Thur 7 May 12pm
If Norden Farm is permitted to re-open during this term, the sessions will return to The Farm and be delivered live.
---
Click here to download more an introduction to our new Youth Theatre Director Karen.
Click here to find out more about how our online Youth Theatre classes work.
Click here to download the Registration Form and Code of Conduct.
The Online Code of Conduct and Registration From must be returned ahead of the first session of the term.
---