Big Give

---
---
The Big Give Christmas Challenge 2021
We're taking part in this year's Big Give Christmas Challenge to raise vital funds to continue to keep our community connected this winter.
The campaign launches on Tues 30 Nov 12pm, running until Tues 7 Dec 12pm - donations made via the Norden Farm Big Give page here during this time will have DOUBLE THE IMPACT!
---

---
Below is a countdown to the end of the Christmas Challenge 2021
---
Situation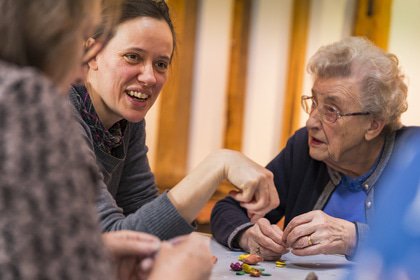 Based on our Covid experiences to date and heartfelt responses from the most vulnerable within our community, we know there's a clear need for our live and virtual programmes of multi-arts entertainment and participatory activities which last winter engaged 10,000+. For many, it was a lifeline. Due to unprecedented recent financial set-backs, we must raise essential funds to sustain live and digital programming for our community, especially the most vulnerable groups this winter.
---
Solution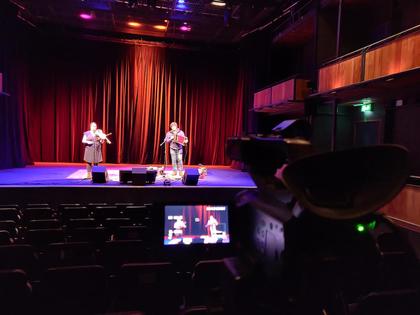 We'll develop a flexible, relevant programme of arts entertainment, participatory activities and community events in both live and digital formats to engage and inspire the widest local audience. This will include all local schools (incl. SEN), older and looked after people of all ages, those forced to self-isolate – especially the most vulnerable. Our aim is to keep our community connected – supporting their mental health and well-being no matter what restrictions may be in place this winter.
---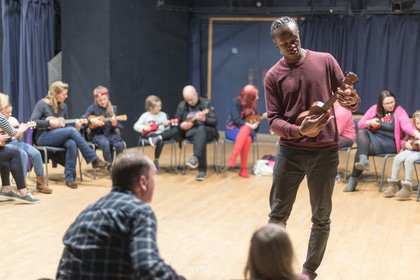 'The children we support have really been struggling and isolation is so difficult in so many ways. To have something that is creative and fun to do and that connects them with peers and friends has been so important for their emotional wellbeing and mental health.' Alexander Devine Children's Hospice
'Thank you for a brilliant magic and storytelling session today and to Robyn at Norden Farm for arranging it… Lots of enthusiastic interaction and smiley faces from our families on Zoom.' Home Start Slough - on behalf of looked-after families
'Thank you all so much for today at Larkland House. You really made our residents day!!! Everyone was laughing and singing along to the music.' Care home representative re: Concerts for Care Homes visit
'Norden Farm is so important to many in Maidenhead and the wider community, we need you to be there for us! @nordenfarm's The Best' Norden Farm post-reopening visitors
---