Corporate Memberships
Keeping Norden Farm at the HeART of the Community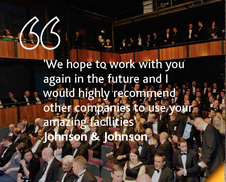 Our Corporate Membership Scheme is offered to a limited number of companies and organisations wishing to support their community and enhance their social responsibility scheme.
By becoming a Corporate Member you enjoy a number of unique benefits, including, but not limited to, discounted corporate hospitality, special offers and complimentary seats for your employees and clients, as well as a number of marketing opportunities to support your own lead generation.
We offer a variety of levels for small-medium and large organisations, starting from £500 a year.
Benefits include: Exclusive usage - Free access to events - Opportunities to build your profile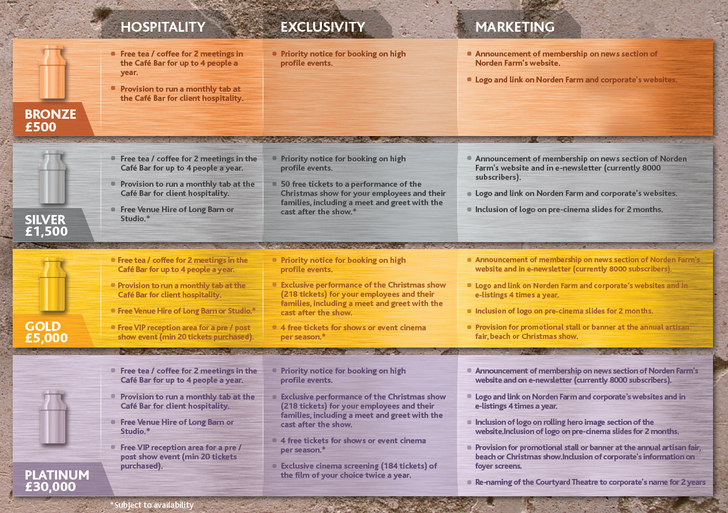 Norden Farm believes the Arts have the power to change lives
With a loyal visitor base of over 130,000 annually, Norden Farm Centre for the Arts has become the HeART of Maidenhead offering an innovative venue for touring artists, community groups and visitors alike; as well as providing an important out-reach programme to local schools ensuring that Art in its many forms is part of our children's education now and in the future.
Norden Farm also offers a unique venue for corporate events with a number of conference suites for up to 230 delegates with a technical capability that is one of the best in the area.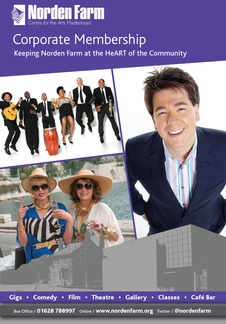 Support your local arts centre
Treat your clients
Reward your staff
Promote your business
Click here to download the Corporate Membership brochure
Enquires contact Jane Corry, Chief Executive and Artistic Director:
t 01628 682555