O
C
C
Magic & Storytelling with Patrick Ashe (online)
Enjoy interactive stories online via Zoom - with an added magical twist!
Alongside the stories, Patrick will show you how the magic works and teach a trick or two. But because Patrick is in the magic circle you must promise to keep the secrets!
Keep an eye out for details about each week's stories and what you'll need for each trick!
Suitable for ages 5+ years.
Tues 18 Aug - The Interrupting Chicken
An exciting tale of adventure, love, and excitement, where YOU decide the story!
For the trick, you will need:
A pack of playing cards
This session will be fun for you and your little ones, please support where necessary and ensure that children are always supervised during the class.
Tues 5 May - 18 Aug (exc 28 Jul)
1.30pm - 2pm
£5 per session
Booking cut off time: 12pm on the day of each session
O
M
C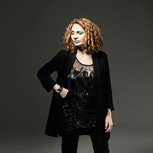 Joanna MacGregor - piano (livestream)
A live streamed event from Norden Farm.
Rameau Le Rappel des Oiseaux
Couperin Les Fauvettes Plaintives
Ravel Oiseaux Tristes
Rameau La Poule
Bach French Suite no.5
Nina Simone Little Girl Blue, Good Bait
Three Brazilian Songs Canto Triste, Insensatez, Canto de Ossanha
Satie Gnossiennes Nos. 1, 3 and 5
Piazzolla Five Tangos

It is always a pleasure to welcome back Joanna MacGregor, a long-term supporter of Norden Farm, who was recently appointed CBE for her wide-ranging services to music. Her brilliantly devised programme takes us through a kaleidoscope of French pieces, dance music by Bach at his most radiant and a colourful array of Latin American music.
Joanna will introduce the programme from the Courtyard stage. Sit back and enjoy!

Live streamed via the Norden Farm website
£15 per household
Booking cut off time: Tuesday 11 August 7pm
(If you book after 5pm on the day, you will find the details to access the live stream below and in your confirmation email)
Running time approximately 45 minutes, 10 minute interval, 45 minutes