F
F
C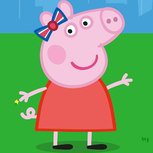 Peppa Pig: My First Cinema Experience (U)
A collection of animated adventures and songs presented by Peppa, George and their friend Daisy.
Sing and dance along with Peppa for a whole hour of snorts and giggles.
WHY? Featuring all new episodes including Peppa Visits London
F
F
C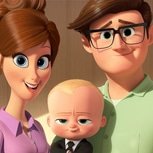 The Boss Baby (U)
Dir: Tom McGrath 2017
An hilarious story about how a new baby's arrival impacts a family, told from the point of view of a delightfully unreliable narrator – a wildly imaginative 7 year old named Tim. Featuring the voices of Alec Baldwin, Steve Buscemi, Jimmy Kimmel and Lisa Kudrow.
WHY? The latest film from DreamWorks Animation and the director of Madagascar
F
F
C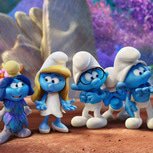 Smurfs: The Lost Village (U)
A mysterious map sets Smurfette and her best friends Brainy, Clumsy and Hefty on an exciting race through the Forbidden Forest.
They must find a lost village before the evil wizard Gargamel does.
WHY? Join the Smurfs on a rollercoaster journey full of action and adventure!