C
V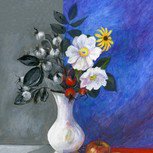 Grisaille & Glazing Techniques: Watercolour & Acrylic
Led by Jo Hall.
Explore different ways of drawing and painting tonally followed by adding colour in transparent glazes over the surface. Grisaille or working in monochrome has been used historically as a way of working in its own right in the production of 'Tromp l'Oeil' works.
Students to bring own materials.
Spring
Tues 3 Mar – 7 Apr
10am – 1pm
£105 for 6 week course
C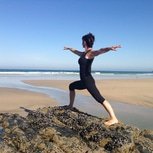 Align and Flow Yoga - Drop In Session
Led by Deborah Le Vene-Page.
Tone, stretch, strengthen, calm and renew with Deborah in this friendly and inspiring dynamic yoga class, with a precise alignment focus and always time at the end for relaxation.
Suitable for all levels of experience. Please bring a yoga mat with you.
Spring
Sat 4 ,18 and 25 Apr
10am – 11.15am
£10 per class
Suitable for 18+ years.