V
G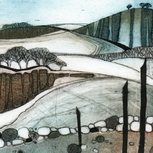 Karen Carter: Making a Mark
Tuesday 13 June – Sunday 2 July
An exhibition of work from a group of Berkshire artists exploring the physical properties and mark-making qualities of the materials they use. They work in a variety of media and subject matter resulting in a diverse and vibrant collection of images. Collectively they encompass printmaking, painting and drawing, from moody monochrome charcoals to bright and bold acrylics.
C
D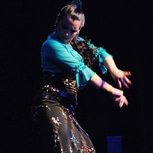 Friday Night Flamenco
Led by Leticia Iglesias.
Start the weekend with the rhythm and passion of Flamenco! Step into the atmosphere of Andalusia – its movements and music. Start by learning the basic steps and progress through the courses, in a relaxed and fun environment!

Summer
9 June 8pm-9.30pm
16 June 8pm-9.30pm
23 June 8pm-9pm
14 July 8pm-9pm
21 July 8pm-9pm
£42 per term
For 18+ years.
M
J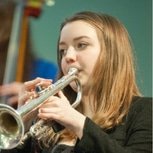 Alexandra Ridout (trumpet, flugel) and Sean Payne (saxes)
Jazz at the Farm present two winners of the BBC Young Musician Jazz Award.
Alexandra Ridout was crowned the winner of the BBC Young Musician Jazz Award 2016 at the age of 17. Sean Payne is London based saxophonist and composer who won the award in in 2014. They are supported by an acclaimed rhythm section headed by drummer Clarke Tracey, with Andy Cleyndert (bass) and Alex Hutton (piano).
WHY? Fresh, new programmes from two recently awarded talents on the Jazz scene
Studio
£15 (£13 conc) (£5 under 16s)