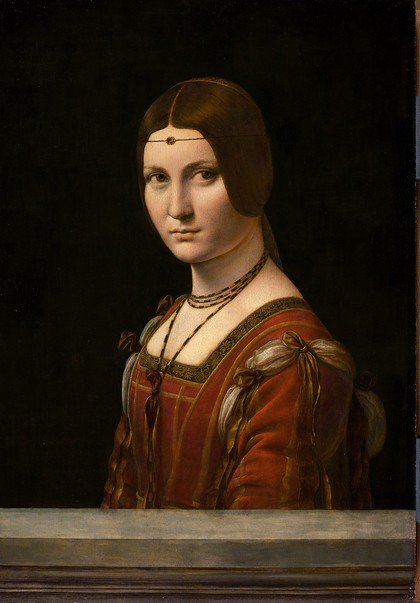 In French with English subtitles.
Filmed at night especially for the big screen, this private guided tour of the Leonardo da Vinci exhibition, designed and curated by the Louvre Museum, is a unique opportunity to
contemplate the painter's most beautiful works up close.
This major retrospective devoted to his entire career as a painter shows how Leonardo placed painting above all other disciplines, and how his investigation of the world – the 'science of painting' as he called it – was the instrument of an art whose supreme ambition was to give life to his works. The insights provided by the exhibition curators during this private filmed visit offers a new understanding of Leonardo's artistic practice and painting technique.
Exhibition press quotes:
'It may be decades before anything like "Leonardo da Vinci" is staged again' The Washington Post
'An excellent, deeply considered exhibition' The New York Times
'Louvre's Leonardo da Vinci is a blockbuster with brains' ★★★★★ The Guardian
'In this scintillating, blockbuster show, Leonardo skewers the heart' ★★★★ The Telegraph
'The Louvre show is revelatory' ★★★★ The Times
90 minutes (TBC)
Courtyard Theatre
£15
In line with current government guidelines, this event has a reduced capacity with socially distanced seating. This is subject to change as we monitor government advice. Seat numbers are also subject to change.
Please prepare for your visit by reading our latest Visitor Information here. This includes important information about face coverings, social distancing and measures we have implemented to keep everyone safe when visiting Norden Farm.