Visitor Information
---
Updated Tuesday 9 August 2022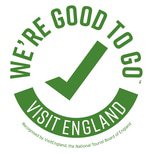 We are excited to welcome you back to Norden Farm this season.
We want everyone to feel safe and happy when they visit The Farm and the safety of our audience, team and artists remains our priority.
Below is all the information you need to help you to prepare for your visit (this information is subject to change as guidelines are updated).
---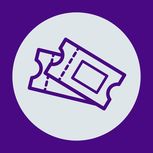 Booking information and contactless e-ticketing
We have replaced physical tickets with barcoded e-tickets. If you are unable to book an e-ticket, please speak to a member of our Box Office team.
Digital e-tickets will be sent out ahead of your event. When you arrive at Norden Farm your tickets can be self-scanned from your mobile device or a print-out, at one of our new contactless scanning points.
We offer weekly socially distanced film screenings for those who feel more comfortable with the arrangement. Seats will be socially distanced with a reduced capacity. Face coverings are optional.
---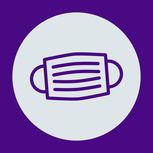 Face coverings
The wearing of face coverings in the building is currently optional.
We will continue to host weekly socially distanced screenings, face coverings are optional at these events. Food and drink can be taken into these screenings.
---
WHEN YOU ARRIVE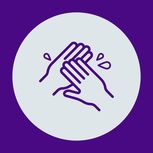 Hand sanitiser stations and hand washing
Hand sanitiser stations can be found at each entrance to the building and at other points throughout the venue. Please use the sanitiser on arrival.
All toilets are stocked with anti-bacterial hand soap, and stringent hand washing guidelines will be in place for all employees to supplement our current personal hygiene policy.
---
DURING YOUR VISIT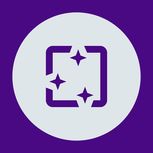 Increased cleaning and sanitising
Our already high cleaning standards will be enhanced by a cleaning programme designed to sanitise the high touch points. Performance spaces will continue to be sanitised between events.
---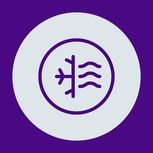 Ventilation
The Air Conditioning system in the Courtyard Theatre, Studio and foyer toilets extracts air and pulls in fresh air from outside. Air is not recirculated. We have a heat recovery system that uses the extracted air to heat up the fresh air as it is drawn into the building.
Windows and doors in our foyer and bar spaces will be opened at regular intervals to aid air circulation around these spaces.
---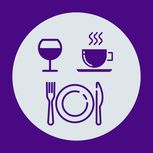 Café Bar
You will find tables in our foyer, on the Outdoor Terrace and Barn areas, please note that these are limited and subject to availability. If you would like to reserve a table please contact the Café Bar team at catering@nordenfarm.org
If you have booked a Pre Show Dinner Offer a table will be reserved ready for you.
---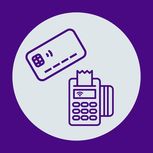 Making payments
We will not be accepting cash payments at our Café Bar. You will be able to pay by card / contactless card payments. Our card machines accept contactless card payments up to a value of £100. All of our card machines are equipped with antibacterial covers.
---
If you have any questions, or would like any further information, you can contact our friendly Box Office team at boxoffice@nordenfarm.org or on 01628 788997.
We look forward to welcoming you to Norden Farm!
---
Box Office
Opening Hours
Tuesday - Thursday: 1.30pm - 3pm and 5.30pm - 8pm
Friday - Saturday: 1.30pm - 3pm and 3.30pm - 8pm
Or click here for our opening times
Booking by phone
Box Office / 01628 788997
For Box Office queries, you can email: boxoffice@nordenfarm.org
Click here for more booking and Box Office information
---
Access
All performances and workshops spaces at Norden Farm provide total accessibility for those with disabilities. There are lifts throughout the venue, as well as ramped access and adapted toilet facilities. There is also an infra red system in the Courtyard Theatre for customers with hearing difficulties.
Personal assistants accompanying disabled customers will receive a complimentary ticket; please advise at the Box Office when purchasing tickets.
If you require a wheelchair seat, please advise Box Office in advance of the performance.
---
Café Bar
Click here for information about our Café Bar.
---
How to Find Us