Visitor Information
---
Updated Thursday 13 May 2021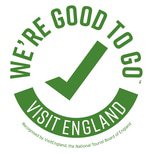 We are excited to welcome you back to Norden Farm this Spring.
We want everyone to feel safe and happy when they visit The Farm. Things will look a little different to ensure a safe environment for our audience, team and artists. Below is all the information you need to help you to prepare for your visit.
Please note that this information is subject to change as guidelines are updated.
---
BEFORE YOUR VISIT
If you are displaying symptoms of Covid-19
If you are displaying symptoms of Covid-19 (Coronavirus), it is very important that you follow government guidelines and do not visit Norden Farm. If you are unwell with coronavirus symptoms or having to self-isolate, please contact the Box Office and we will arrange for your ticket cost to be credited to your Norden Farm account.
---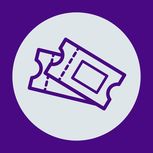 Booking information and contactless e-ticketing
Tickets for events and classes must be booked in advance via our website or over the phone with our Box Office team. If there is a cut off time for booking, you will find this information on the website event page. Please note that tickets will not be available from our team in person or on the door.
Group numbers are limited to a maximum of six people or two households of any size. A support bubble counts as one household. All members of your party must scan our Test and Trace QR code posters on the NHS Covid-19 app or complete a Test and Trace form when you arrive for your event.
We have replaced physical tickets with barcoded e-tickets. If you are unable to book an e-ticket, please speak to a member of our Box Office team.
Digital e-tickets will be sent out ahead of your event. When you arrive at Norden Farm your tickets can be self-scanned from your mobile device or a print-out, at one of our new contactless scanning points.
All events taking place over the summer, until September 2021, have reduced capacities with socially distanced seating. Seat numbers are also subject to change. The below seating plan will give you an idea of the distancing between bookings - with tickets sold for alternate rows and three seats between bookings.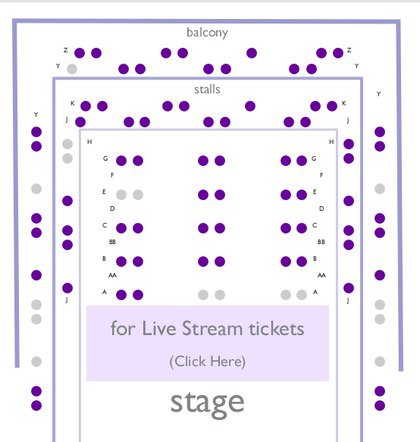 ---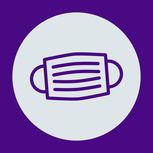 Face coverings
In line with the current government guidelines, face coverings must be worn in the building (unless exempt), unless eating and drinking in eating areas.
---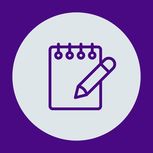 Covid-19 Contact Tracing
If attending an event or class at Norden Farm we will use the contact telephone number supplied on your customer account or at the time of booking as purchaser's Test and Trace details - please ensure these details are up to date ahead of your visit. Please make sure all members of your party scan our QR code posters on the NHS Covid-19 app or complete a Test and Trace form when you arrive for an event.
If visiting our Café Bar Outdoor terrace we will collect your details on the day. Please make sure all members of your party scan our QR code posters on the NHS Covid-19 app or complete a Test and Trace form. These details will be processed in line with our privacy policy.
---
WHEN YOU ARRIVE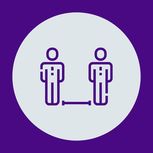 Social distancing
Social distancing measures will be implemented across Norden Farm. These will include floor markers, signage and one way routes in parts of the building to aid the flow of people around the venue. Our performance spaces will have reduced capacities to allow for socially distanced seating of 1 metre plus.
Help us promote social distancing by remaining at least two meters away from others who are not part of your party. Please keep your party together, especially if there are children in your group, to help maintain social distancing with other audience members.
---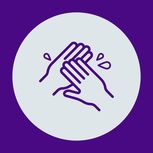 Hand sanitiser stations and hand washing
Hand sanitiser stations can be found at each entrance to the building and at other points throughout the venue. Please use the sanitiser on arrival.
All toilets are stocked with anti-bacterial hand soap, and stringent hand washing guidelines will be in place for all employees to supplement our current personal hygiene policy.
---
DURING YOUR VISIT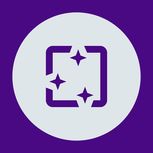 Increased cleaning and sanitising
The time between events has been increased to allow for additional cleaning and sanitising in our spaces.
Our already high cleaning standards will be enhanced by a cleaning programme designed to sanitise the high touch points. Norden Farm will also open slightly later to allow the whole venue to be sanitised each morning.
---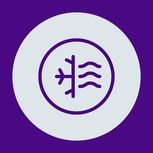 Air Conditioning
The Air Conditioning system in the Courtyard Theatre, Studio and FOH toilets extracts air and pulls in fresh air from outside. Air is not recirculated. We have a heat recovery system that uses the extracted air to heat up the fresh air as it is drawn into the building.
---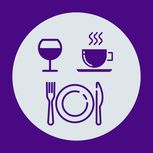 Café Bar
You will find socially distanced tables in Outdoor Terrace area, please note that these are limited and subject to availability.
Group numbers are limited to a maximum of six people or two households of any size. A support bubble counts as one household.
Visiting our Café Bar Outdoor Terrace
• When you arrive at Norden farm you will be greeted by one of the friendly Café Bar team who will direct you to an available table on our outdoor terrace
• You will need to scan in using the NHS Covid-19 app or complete a Test and Trace form for everyone in your group
• You will be able to order at your table on the Butlr app or with one of the team who will take payment by card, please remember Norden Farm is now cashless
• To use the bathrooms, you will need to enter the building through the main entrance and follow the one way system through the foyer. The queue will be managed by a traffic light system to keep everyone safe, you will need to exit the foyer via the exit only door back out to the terrace
---
Table service when you have booked for a show or screening
• When you book your show or film tickets, you will also be allocated a table for your party to enjoy lunch, dinner or just drinks
• If you would like to order a pre-show and or interval drink, you can do so by phone or email in advance of the show. Call us on 01628 682566 or email catering@nordenfarm.org, you can also pay for them at this point to save time on the night
• When you arrive, head towards the bar and you will be shown to your table by one of the friendly Café Bar team
• Your pre-show food and drinks or interval drinks and food will be delivered to your table
• You will be able to pay at your table via contactless card payments.
• Please note that interval drinks must be ordered before your event begins
---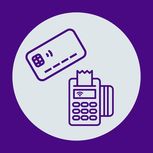 Making payments
We will not be accepting cash payments at our Café Bar. You will be able to pay by card, contactless card payments or by ordering using the Butlr app. Our card machines accept contactless card payments up to a value of £45. All of our card machines will also be equipped with antibacterial covers.
---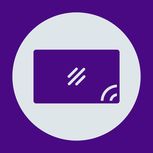 Plastic screens
We have installed plastic screens at our Cafe Bar and Box Office to help our staff and customers stay safe when interacting.
---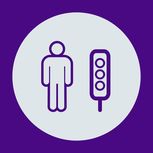 Toilets
Our toilets are equipped with contactless sensor taps and flushes. A traffic light system will be used in the foyer area to let you know when you can safely enter and exit the toilets. The disabled access toilet is located in the Farmhouse.
---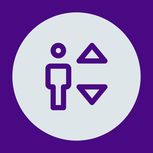 Lifts
If you need to use the lift, please only travel in it with members of your own household or social bubble.
---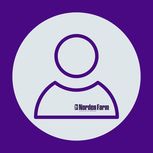 The Norden Farm Team
All employees will receive specific COVID-19 training and PPE will be provided to employees where the risk assessment has deemed it necessary, in line with government requirements.
Our trained staff and volunteers will also be on hand to offer assistance to audience members where needed.
---
If you have any questions, or would like any further information, you can contact our friendly Box Office team at boxoffice@nordenfarm.org or on 01628 788997.
We look forward to welcoming you back to Norden Farm!
---
Box Office
Opening Hours (phone and email only)
Wednesday - Friday: 11am - 2pm Saturday: 11am - 2pm
Or click here for our opening times
Booking by phone
Box Office / 01628 788997
For Box Office queries, you can email: boxoffice@nordenfarm.org
Click here for more booking and Box Office information
---
Access
All performances and workshops spaces at Norden Farm provide total accessibility for those with disabilities. There are lifts throughout the venue, as well as ramped access and adapted toilet facilities. There is also an infra red system in the Courtyard Theatre for customers with hearing difficulties.
Personal assistants accompanying disabled customers will receive a complimentary ticket; please advise at the Box Office when purchasing tickets.
If you require a wheelchair seat, please advise Box Office in advance of the performance.
---
Café Bar
Click here for information about our Café Bar.
---
How to Find Us