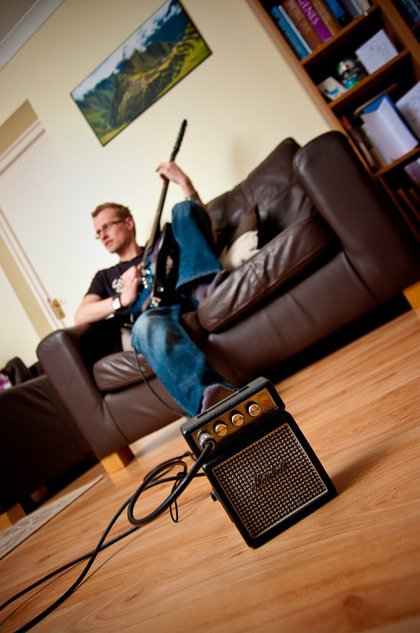 Led by Richard Lee.
Always wanted to learn guitar but never got around to it? Want to trade your air guitar skills for real guitar skills? It is never too late to learn. Learn guitar right from the beginning. These are fun and informative lessons from a guitarist with over 20 years' experience.
You can book to take part live at Norden Farm (places are limited) or online via Zoom.
Wed 9 Sept - 7 Oct and Wed 14 Oct - 18 Nov (exc 28 Oct)
8.30pm – 9.30pm
£40 per 5 week course
Booking cut off time: 6pm on Wed 9 Sept and 14 Oct
Suitable for 18+ years.
Please prepare for your visit by reading our latest Visitor Information here. This includes important information about face coverings, social distancing and measures we have implemented to keep everyone safe when visiting Norden Farm.
We have worked hard to ensure that you can enjoy your class or workshop while safely and socially distanced from other participants. While at your seat, face coverings are non-mandatory, but while moving around the space or venue, please wear a face covering to help protect yourself, your classmates and practitioner.
---
How do our online classes work?
The classes will take place via a video stream on Zoom where you'll be able to use the camera and audio on your tablet, laptop or other device to see and hear the tutor and other participants.
You simply need to book on to your class or workshop of choice as normal by the cut off time. We'll then send you a booking confirmation email with a link to your session, password and a meeting ID.
If you'd like to learn more about joining a meeting on Zoom, click here for a handy guide.