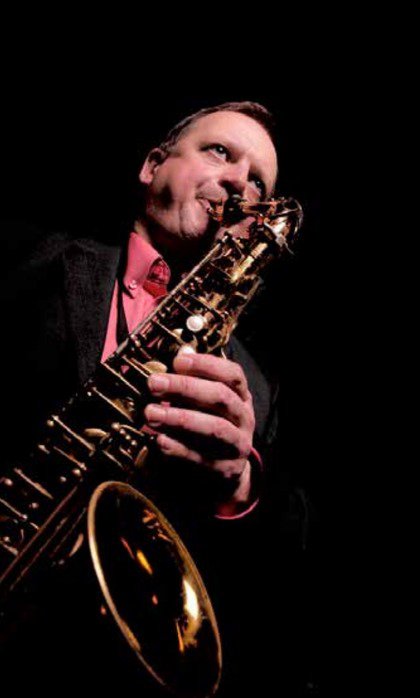 Homage to The Ellington-Strayhorn Collaboration.
Duke Ellington was one of the most important creative forces in the music of the twentieth century. His influence on classical music, popular music, and, of course, jazz, simply cannot be overstated.
Strayhorn was a gifted composer and arranger who seemed to flourish in Duke Ellington's shadow. Strayhorn brought a more linear, classically schooled ear to Ellington's works. showcasing both the personalities and sound of soloists such as Johnny Hodges, Harry Carney, Ben Webster, Lawrence Brown and Jimmy Blanton, and drawing on the contrasts between players or sections to create a new sound for his band.
Alan Barnes is a prolific international performer, composer, arranger, bandleader and touring soloist. He is best known for his work on clarinet, alto and baritone sax, where he combines a formidable virtuosity with a musical expression and collaborative spirit that have a few peers.
He has made over thirty albums as leader and co-leader alone, and the list of his session and side-man work includes Bjork, Bryan Ferry, Michel LeGrande, Clare Teale, Westlife, Jools Holland and Jamie Cullum. His unique musicianship, indefatigable touring, and warm rapport with audiences have made him uniquely popular in British jazz. He has received over 25 British Jazz Awards.
This concert will nostalgically revisit the repertoire of this unique collaboration.
Featuring:
Alan Barnes (saxophones and clarinet)
Jez Brown (bass)
Winston Clifford (drums)
Alex Hutton (piano)
Studio
£15 | £13 conc
Please prepare for your visit by reading our latest Visitor Information here. This includes important information about face coverings and measures we have implemented to keep everyone safe when visiting Norden Farm.