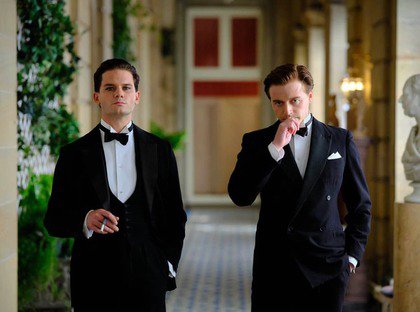 Dir: Terence Davies 2021 | 137 mins
Drama exploring the turbulent life of First World War poet Siegfried Sassoon, played by Jack Lowden and Peter Capaldi during different stages of his life.
Sassoon was a complex man who survived the horrors of fighting in the First World War and was decorated for his bravery, but who became a vocal critic of the government's continuation of the war when he returned from service. His poetry was inspired by his experiences on the Western Front and he became one of the leading war poets of the era.
Adored by members of the aristocracy as well as stars of London's literary and stage world, he embarked on affairs with several men as he attempted to come to terms with his homosexuality. At the same time, broken by the horror of war, he made his life's journey a quest for salvation, trying to find it within the conformity of marriage and religion.
★★★★ The Telegraph | ★★★★ The Guardian
Courtyard Theatre
£10.50 | £9.50 conc
Three Films Ticket Offer
£9 / £8 conc tickets when you book for three films at the same time. Offer excludes event cinema screenings. Offer applied in basket.
Socially Distanced Screening
The screening on Friday 10 June 2pm is socially distanced with a reduced capacity. Face coverings must be worn in the auditorium for this screening. No food and drink can be taken into the theatre at this screening.
Please prepare for your visit by reading our latest Visitor Information here.