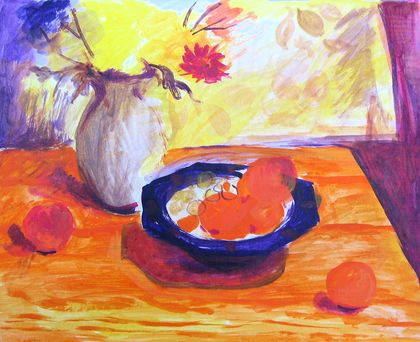 Led by Jo Hall
With an accent on colour mixing, understanding transparency and the mediums used with acrylic paint this course is suitable for beginners and those wishing to experiment afresh with this versatile medium. We will discover the use of opaque colour, modifying colour with transparent glazes, blending colour, sgraffito and the use of different brushes and tools, referencing paintings by artists who have used colour in very different ways from the coloured greys of Morandi to the vibrant colours of Matisse and Dufy.
Please bring your own materials and equipment as outlined in the information sheet.
Tues 11 Jan - 15 Feb
12.30pm - 3.30pm
£120 per 6 week course.
Please prepare for your visit by reading our latest Visitor Information here. This includes important information about face coverings and measures we have implemented to keep everyone safe when visiting Norden Farm.
---
Click here to download the information sheet for Jo Hall's Spring sessions, including materials details.
---