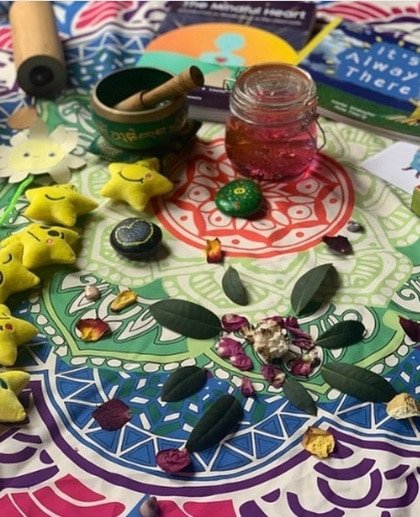 Led by Stella Chenery
Children will learn to:
• Recognise and understand feelings, thoughts and emotions
• Focus the mind
• Cultivate kindness and compassion towards themselves and others
• Relax and calm their minds and bodies
• Express their feelings
Through creative activities, art, sound, stories, meditations, visualizations and discussion.
Suitable for ages 8 - 11 years.
Autumn
16th Sept, 28th Oct, 25th Nov
12pm - 12.45pm
£10 per child, per session
Please note that children need to be accompanied to and from the workshop space but not during the session and you are not required to stay on site. However, you will need to complete an emergency contact form with our DBS checked tutor before the session begins.