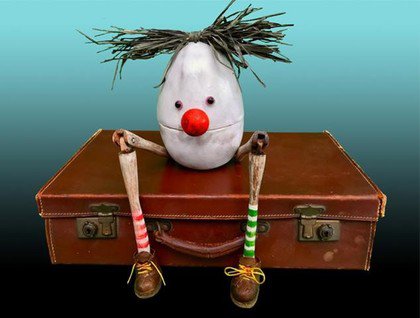 Presented by Garlic Theatre.
Once I found a little egg
To my surprise it grew a leg!
Where did it come from?
Where will it go?
To find out come and see the show...
A cracking family show full of wonder and surprise. Garlic Theatre bring you a Dr Seuss world filled with funny, crazy eggs that hatch in the most unexpected places.
WHY? Full of clowning, puppets and zany music to make you roll around with laughter
Ages guidance: 3-7 years.
Studio
£11 (£9 under 16s)
Family and Friends (4 people) £36