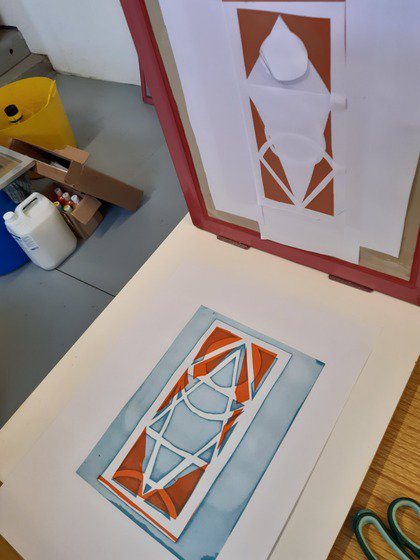 Led by Berkshire Printmakers
Explore silkscreen printing with Berkshire Printmakers, create an original piece of art using paper stencils and our large bank of photoscreens patterns. During the session we will look at transparency, colouring mixing (physical and optical) and create a print you will be proud to have framed on your wall.
Thur 26 Jan & Thur 9 Feb
11am - 2pm
£45 per workshop
Including all materials - no experience necessary. Dress appropriately.
Suitable for 18+ years