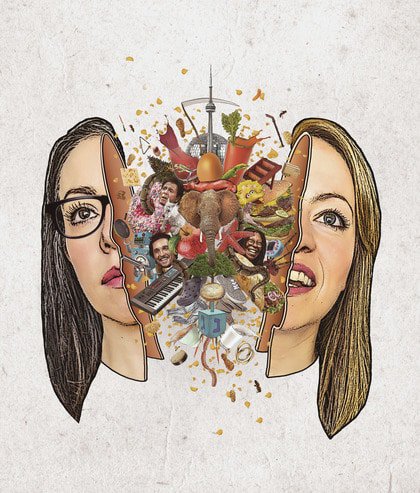 Hot off completely selling out at the Edinburgh Festival, London's Soho Theatre, their Spring 2020 tour and the Melbourne International Comedy Festival, musical comedy sisters Flo & Joan have extended their tour and will once again be parading their dark and waggish songs about the place.
Age guidance 14+
'These intricately crafted, flawlessly performed numbers will have you howling with laughter one minute, wiping away a tear the next' The Telegraph
'Their style is stiletto sharp, their diction perfect as they race through their complex rhymes' Evening Standard
'If Flanders & Swann and Flight of the Conchords and Garfunkel & Oates had a six-way time-travelling gang-bang that somehow mixed all their DNA, the offspring might end up sounding something like Flo and Joan' Steve Bennett, Chortle
Courtyard Theatre
£14
Booking cut off time: 7.30pm on the day of the event
In line with current government guidelines, this event has a reduced capacity with socially distanced seating. Seat numbers are also subject to change.
Please prepare for your visit by reading our latest Visitor Information here. This includes important information about face coverings, social distancing and measures we have implemented to keep everyone safe when visiting Norden Farm.