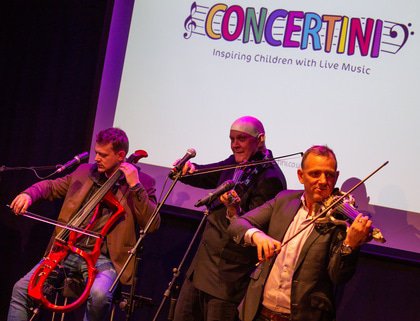 We can't wait to welcome back Giles, Ralph, Graham & Neal aka Stringfever to Norden Farm this February Half Term.
Using electric instruments to create their own unique sound, String Fever combine exceptional musical skill with a talent for engaging audiences of all ages. All from the same family this fantastic and unique band is guaranteed to have the even the tiredest of feet tapping.
Suitable for all ages.
Studio
£12, £10 under 16s
Family and Friends (4 people) £40
Please prepare for your visit by reading our latest Visitor Information here. This includes important information about face coverings and measures we have implemented to keep everyone safe when visiting Norden Farm.