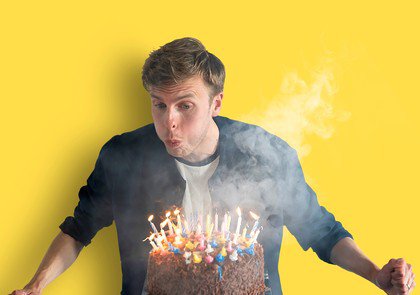 Mathematician-turned-world-slam-champion Harry Baker turns 10,000 days old, celebrating numbers, words and life itself.
Harry's love of language and logic has got him through literal marathons, seen him rap battle in front of Ice Cube, and now has him analysing the technical accuracy of So Solid Crew's 21 seconds. He's got 99 problems but maths ain't one.
WHY? 'Ferociously intelligent' ★★★★ Scotsman
Courtyard Theatre
£12
In line with current government guidelines, this event has a reduced capacity with socially distanced seating. This is subject to change as we monitor government advice. Seat numbers are also subject to change.