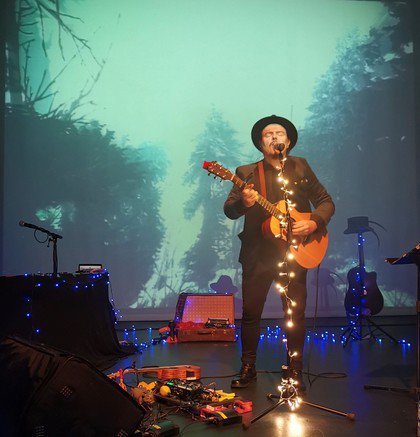 Jack has been virtually a household name in Ireland for the last two decades.
In the two years pre Covid he built an ever-growing audience in the UK by opening on full tours with The Proclaimers, Imelda May, Jools Holland, Graham Gouldman, Hazel O'Connor, Neil Sedaka and The Stylistics. He is currently performing solo in the UK, moving from guitar to ukulele to keyboard and accordion.

During lock down he performed over 26 live streamed shows to audiences who kept coming back each week. He would learn a set of songs by his favourite songwriters, Leonard Cohen, Johnny Cash, Lennon McCartney - and even sets of songs related to the Moon and turning his hand to 80s classics.
Studio
£16
Please prepare for your visit by reading our latest Visitor Information here. This includes important information about face coverings and measures we have implemented to keep everyone safe when visiting Norden Farm.
Visit Jack's Website
Visit Jack's Facebook page
@jackllukeman
@nordenfarm