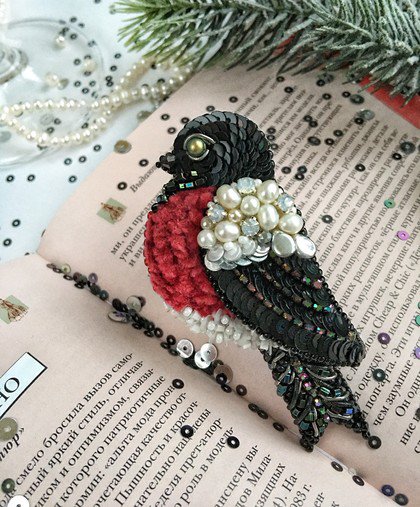 Led by Aliona Borysenko
Welcome to the world of embroidery!
This jewellery embroidery workshop is for beginners who are new to embroidery with different materials, as well as those with some experience in embroidery with threads.
During the workshop you will practice different embroidery techniques, which will give you the confidence to create and your own embroidery designs.
You will be shown how to embroider with materials such as: beads, crystals, sequins, chenille, metallic threads, bugles and other materials. You may choose to decorate your clothes and your children's clothes with the embroidery you create, or you may choose to complete your embroidery into a brooch.
Autumn
Sat 9 Sep, Sat 14 Oct, Sat 25 Nov
11am - 4pm
£70 per workshop
Materials and instruments for one Robin will be provided. Participants are very welcome to bring their clothes or that they would like to decorate with.
About Aliona Borysenko:
Aliona came from Ukraine where she taught at a leading Jewellery Design School. She began sharing her knowledges in workshops and courses 12 years ago. Whilst in Ukraine, she has worked with Swarovski and Preciosa and has created designs for the likes of Coca Cola, Schwarzkopf, L'Oréal and Windows to name a few. Aliona is exited to offer embroidery workshops for beginners at Norden Farm. She also works within schools and runs workshops for children.