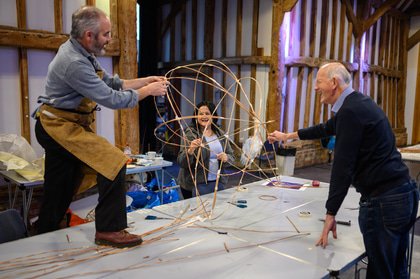 Led by Same Sky.
Across a full day, work as a group as Paul from Same Sky guides you to create a large-scale willow structure. These huge centre pieces will shine bright in the parade on Saturday 10 December!
Ages 17+ years.
10.30am - 4pm
£17.50 per person

Find out about our Family Lantern Making Workshops and Drop In Workshops at the Nicholsons Centre and Maidenhead Library.

See more details about the Lantern Parade here.