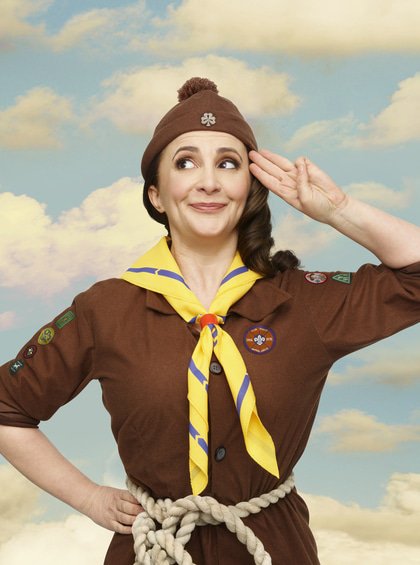 TV favourite Lucy returns with another fantastic stand-up show.
At Brownies, Lucy thought she'd be prepared for anything as long as she had her emergency 10p for a phone box and knew how to tie a Fisherman's knot.
Life turned out to be slightly more complicated than Brown Owl let on.
Recent TV includes Would I Lie to You, QI and Impossible, she's a regular on Radio 4's News Quiz and The Now Show.
WHY? 'A treat from start to finish' The Herald
'Impeccably punch-lined anecdotes… genuinely delightful' The Telegraph
Age Guidance 16+ years.
Courtyard Theatre
£16 (£14 conc)
Booking cut off time: 30 minutes before the event starts

In line with current government guidelines, this event has a reduced capacity with socially distanced seating. Seat numbers are also subject to change.
Please prepare for your visit by reading our latest Visitor Information here. This includes important information about face coverings, social distancing and measures we have implemented to keep everyone safe when visiting Norden Farm.