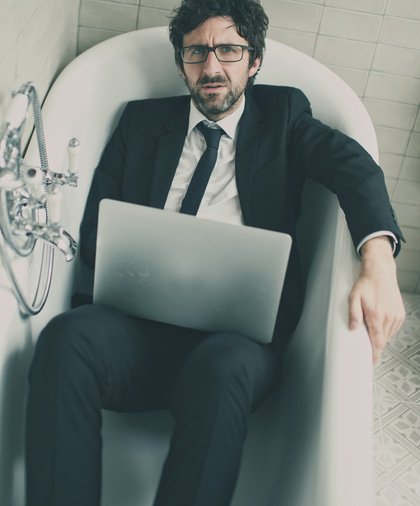 In 2017, Mark Watson - a man prone to considerable anxiety, with multiple phobias and a history of piss-poor self-esteem - was asked to go on Celebrity Island with Bear Grylls.
It really wasn't for him at all because his favourite things include safety, comfort, food and not being scared and miserable. But the experience changed the shambolic comedian for the better, and now he's written a sort of motivational talk about what it taught him. But still with jokes.
WHY? 'Quite unlike anything else I've seen in almost 20 years of covering the Fringe... witty, warm, perfectly judged' ★★★★★ Telegraph
'This is a stand-up operating at the very top of his game' ★★★★ Independent
'He always displays an innate understanding of what the audience wants... creating a bespoke experience for every gig, an added flourish to a strong hour of stand-up' ★★★★ Chortle
'A quick-fire hour of fun' ★★★★ Metro
Age guidance 14+ years
Courtyard Theatre and Live Stream
£15
Booking cut off time: 7.30pm Thursday 22 October

In line with current government guidelines, this event has a reduced capacity with socially distanced seating. This is subject to change as we monitor government advice. Seat numbers are also subject to change.

Online streaming tickets are also available for this event – so you can enjoy the show live from the comfort of your home.
Please prepare for your visit by reading our latest Visitor Information here. This includes important information about face coverings, social distancing and measures we have implemented to keep everyone safe when visiting Norden Farm.
---
If you have booked a ticket to watch from home via our website, you can access the live stream on the night of the event by clicking here and logging in to your Norden Farm account.
Click here for a guide to accessing live streamed events and for information on allocating tickets purchased for other households.
Recording of the show is strictly prohibited.