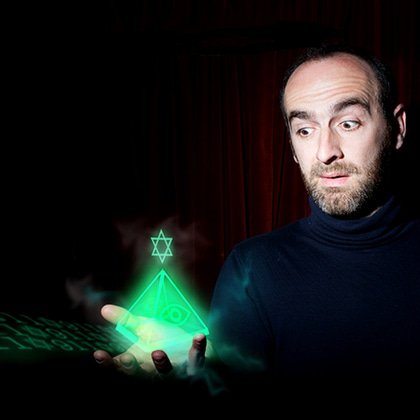 Marlon's a Jew. This didn't bother him much until he discovered that some people he knew didn't believe the Holocaust happened.
From 9/11 to shape-shifting lizards and Holocaust denial, this is a darkly comic tale of one man's journey through the conspiracy underworld.
WHY? 'Shrewd, funny and important' The Guardian
Age guidance 13+ years.
Studio
£14 (£12 conc)