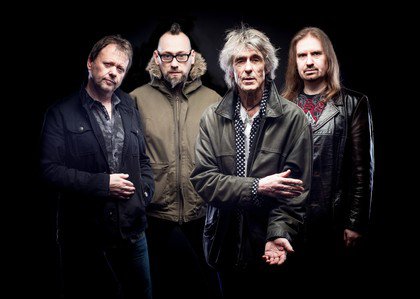 Martin Turner and his band return to the Courtyard Theatre to celebrate the 50th anniversary of the formation of the original Wishbone Ash. The band will perform another classic album in its entirety – 1971's Pilgrimage.
Wishbone Ash was formed by West Country musicians Martin Turner and Steve Upton, in 1969.
Five decades later, the music of the classic line-ups of Wishbone Ash continues to delight audiences worldwide through both live performances and a rich legacy of recorded work that continues to be enjoyed by fans old and new.
Martin Turner continues to perform the band's best loved works with his current line-up, which features guitarists Danny Willson and Misha Nikolic and drummer Tim Brown.
The Spring 2020 Wishbone Gold tour will see Martin and his band performing 1971's iconic Pilgrimage album – as well as other favourites from the classic era of Wishbone Ash, including Argus highlights.
WHY? The Wishbone Gold tour will mark the very first time Pilgrimage has been performed in its entirety on stage and this tour is an event that no Wishbone Ash aficionado will want to miss
Courtyard Theatre
£19
Please prepare for your visit by reading our latest Visitor Information here. This includes important information about face coverings, social distancing and measures we have implemented to keep everyone safe when visiting Norden Farm.