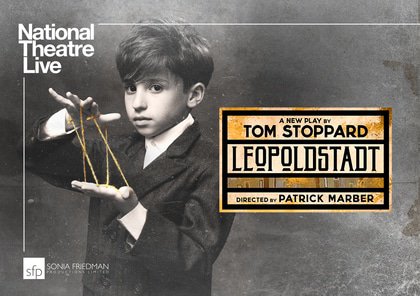 A new play by Tom Stoppard, directed by Patrick Marber. Filmed live from the Wyndam's Theatre in London. The Olivier Award-winning play is a passionate drama of love, family and endurance.
At the beginning of the 20th century, Leopoldstadt was the old, crowded Jewish quarter of Vienna, Austria. But Hermann Merz, a factory owner and baptised Jew now married to Catholic Gretl, has moved up in the world.
We follow his family's story across half a century, passing through the convulsions of war, revolution, impoverishment, annexation by Nazi Germany and the Holocaust. A company of 40 actors represent each generation of the family in this epic, but intimate play.
★★★★★ 'Tom Stoppard's masterpiece. Magnificent' Independent
★★★★ 'Tom Stoppard's new masterwork is an early contender for play of the year' Evening Standard
★★★★ 'Tom Stoppard delivers an unforgettable play from the heart' Telegraph
★★★★ 'Devastatingly moving' Jewish Chronicle
★★★★ 'Stoppard's back at his most personal. A glittering triumph' Daily Mail
★★★★ 'Breathtaking, the work of a master' Time Out
★★★★ 'Adrian Scarborough has never been better' Independent
Courtyard Theatre
£15
Please prepare for your visit by reading our latest Visitor Information here. This includes important information about face coverings and measures we have implemented to keep everyone safe when visiting Norden Farm.