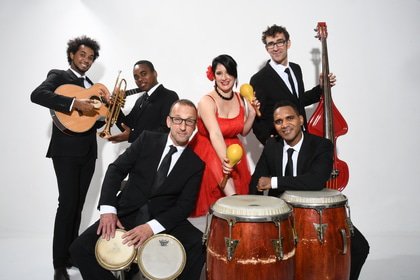 Dance the night away to authentic Cuban son, the intoxicating fusion of Spanish and African rhythms that gave rise to salsa.
The band features a new generation of Cuban musicians who are all passionate about maintaining the traditions of the genre, continuing the Buena Vista legacy that put Cuban music back on the map.
The seats in the stalls will be taken out so that we can put down our special dance floor – giving you plenty of room to dance the night away!
WHY? Join us for a free salsa workshop before the event, spaces are limited so don't miss out!
Click here for more information.
Courtyard Theatre
£15 | This is a dancing event with some allocated seating.