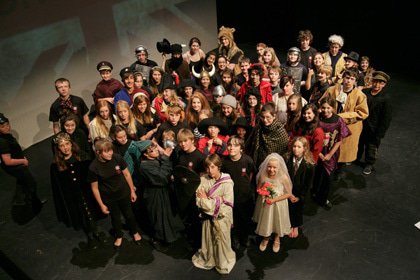 Led by Troublemaker Theatre Company.
Superhero City
Where do superheroes get extra kit for their utility belts? What does Wonderwoman's mum think of her outfit? Does the incredible Hulk go to the gym? Help us answer these and many more questions in our annual create a show in a week project. You are the actors and will be supported be a professional theatre company to make your own show.
Suitable for ages 10 - 18 years.
Mon 1 - Fri 5 Aug
10am - 4pm (5pm Fri)
£110 (£95 Advantage Card)
Make the most of your time here and book in to see a film at the end of the session. Screenings start at 4.15pm, under 16s tickets £5.
Tues 2 Aug 4.15pm - Angry Birds (U)
Wed 3 Aug 4.15pm - Top Cat (U)
Thur 4 Aug 4.15pm - Alice Through the Looking Glass (PG)
Children will be seated in the balcony, accompanied by a chaperone.