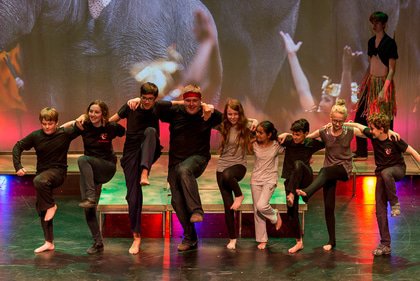 Led by Troublemaker Theatre Company.
Create an entire show from idea to performance. Experience all aspects of stage production, from lighting to stage blocking to acting with the help of professional directors.
This year's theme is - The Spy who Robbed Me
A film noire based show which borrows from the world of Bond, Bourne, Smiley, Sherlock, CSI, Spooks and more! Expect gadgets, moody lighting, witty dialogue, lots of action and a killer soundtrack.
Suitable for ages 10 – 16 years.
Mon 7 – Fri 11 Aug
10am – 4pm (5pm Fri)
£110 (£95 Advantage Card holders)
Make the most of your time here and book in to see a film at the end of the session. Screenings start at 4.15pm, under 16s tickets £5.
Tues 8 Aug 4.15pm - My Life as a Courgette (PG)
Wed 9 Aug 4.15pm - Despicable Me 3 (U)
Children will be seated in the balcony, accompanied by a chaperone.