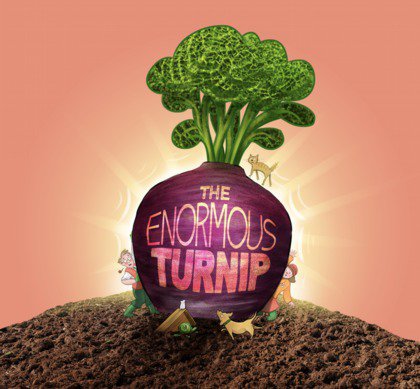 Living in their tiny shed amongst the garden tools, Mr and Mrs Chickweed's prize-winning vegetables have taken over everything!
Before they retire, they can't resist planting one last seed.
But no one knew that a vegetable could grow bigger than the cat, the dog and you and me put together! It's gigantic, its roots are under the house and it's taking over!
Unswerving energy, eccentric puppetry and live music in a re-potted version of this world-famous and much loved children's story!
WHY? 'Puppetry, live music and good old-fashioned charm sprout up left, right and centre' The Stage
Age guidance: 3-10 years
Courtyard Theatre
£11 (£9 under 16s)
Family and Friends (4 people) £36
Tickets/seats are not required for children under 18 months who are happy to sit on laps.