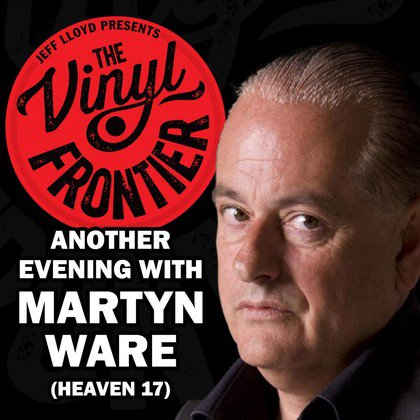 Hosted by Jeff Lloyd.
Once more The Vinyl Frontier welcomes electronic music pioneer, Martyn Ware, to chat about and listen to some of his career highlights and also talk about his new autobiography, Electronically Yours Vol 1.
Martyn was a founding member of The Human League, after which he set up the B.E.F. a part of which was 80s synth pop legends Heaven 17 as well as producing superstars such as Tina Turner, Erasure and Terence Trent D'Arby.
We'll talk about his life in music and play vinyl cuts from throughout his career.
Studio
£17